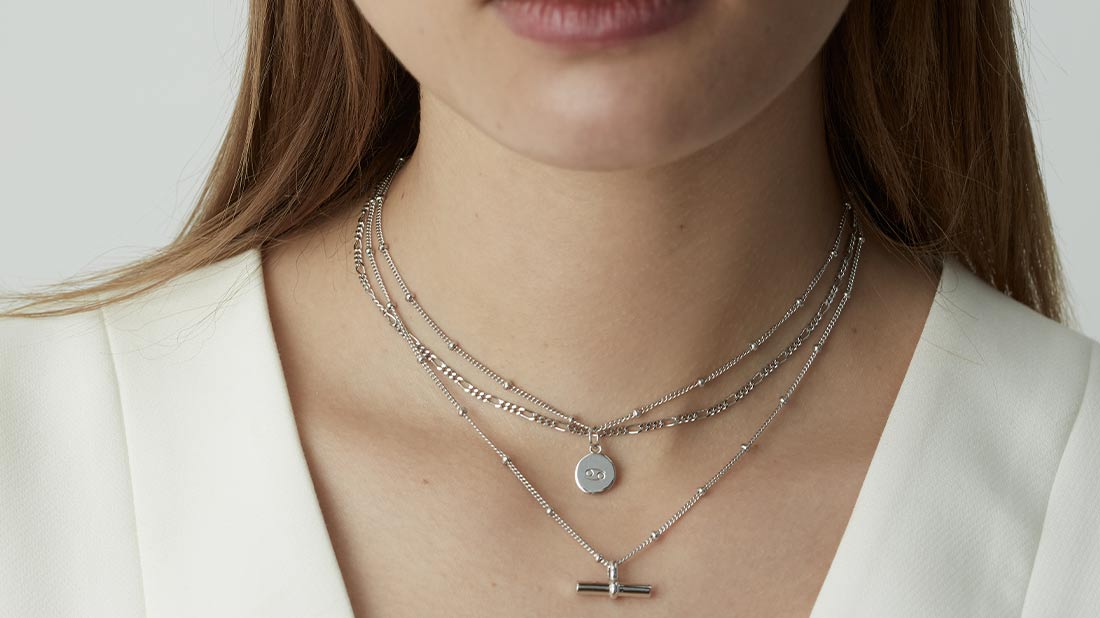 Sterling Silver
Our collection of sterling silver jewellery will help to elevate your daily look and take it to another level. From dainty chains to sentimental statement pieces, we have something for everybody's personal style, for every occasion. 


Sterling Silver Jewellery
Ready to become your go-to everyday jewellery, these wear-everywhere pieces have been crafted in solid sterling silver making them perfect for daily wear. These necklaces, bracelets, anklets and earrings are designed to become the modern heirlooms in your collection.