Fair Pricing
All of our jewellery is designed in-house and beautifully crafted by ourselves or our partner workshops. We only sell directly to you so there are no excessive mark-ups and we never compromise on our high quality, presentation, ethics and materials.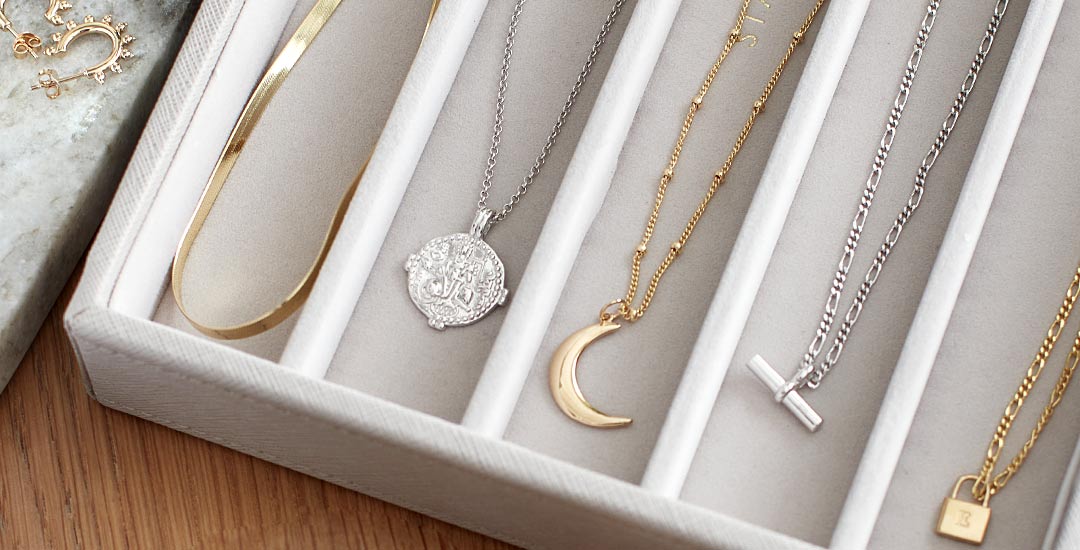 Materials
We don't use any cheap base metals or brass. We only use high-quality materials that will last. Choose from…
Collapsible content
STERLING SILVER

Every piece of our jewellery is made from solid sterling silver then plated with rhodium. Rhodium is a member of the platinum metal group, making it more scratch and tarnish resistant. Rhodium-plated sterling silver is the best kind of silver jewellery to buy as it has longevity and it's perfect for everyday wear, this makes your silver jewellery a similar colour to an engagement ring. 
18CT GOLD VERMEIL

Gold vermeil jewellery features a solid sterling silver base and a thick, 2.5 micron plating of 18ct gold. To ensure the best quality we use a 3-micron plating. Legally, you can only call a piece 'vermeil' if it is crafted to this specific quality.  The reason we love gold vermeil is that you can create high quality, beautiful and long lasting pieces of jewellery that are much more affordable than solid gold. It's also great for people with sensitive skin as it's only made from precious metals i.e. nickel free! Gold vermeil jewellery is of a much higher quality than regular plated jewellery which is unregulated. Plated jewellery often features a thin layer of gold on top of cheap mixed metals that may discolour or cause allergies, this is often called flash-plating. 

Allergies
The beauty of sterling silver and 18ct gold vermeil is that they won't cause allergies if you have sensitive skin. They are nickel-free.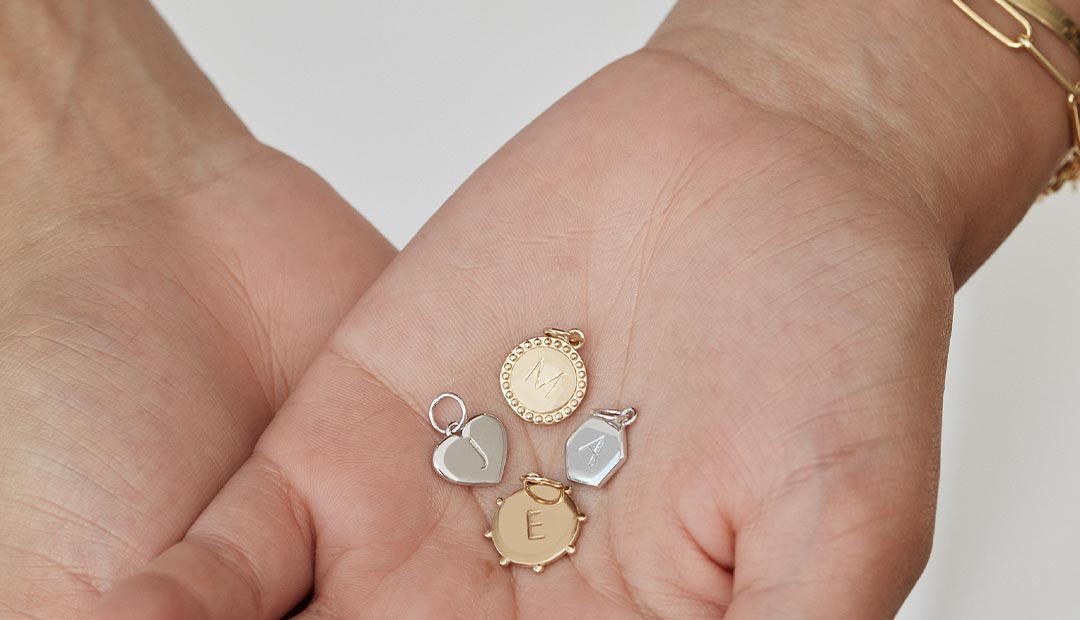 Engraving
Each charm is hand engraved to order in our Islington studio. We use a traditional stamping technique so you will receive a piece that's completely unique.
Instagram
Share your photos with us using #muru and tag us @muru_jewellery for your chance to be featured!